A food-focused approach to the hospitality business.
As a hospitality management student, you will explore food-focused social and biological sciences. You will also learn critical business and management concepts that will make you highly sought-after for careers in restaurant and hotel management, event planning, catering, and food service.
The hospitality management curriculum provides a strong foundation for you to learn fundamentals while allowing flexibility for you to pursue individual interests through various minors, internships and study abroad experiences.
Our well-managed class sizes will allow you to receive more personalized attention and interaction with your core faculty members. Experiential learning opportunities empower you to build your professional networks and tailor an individualized career plan.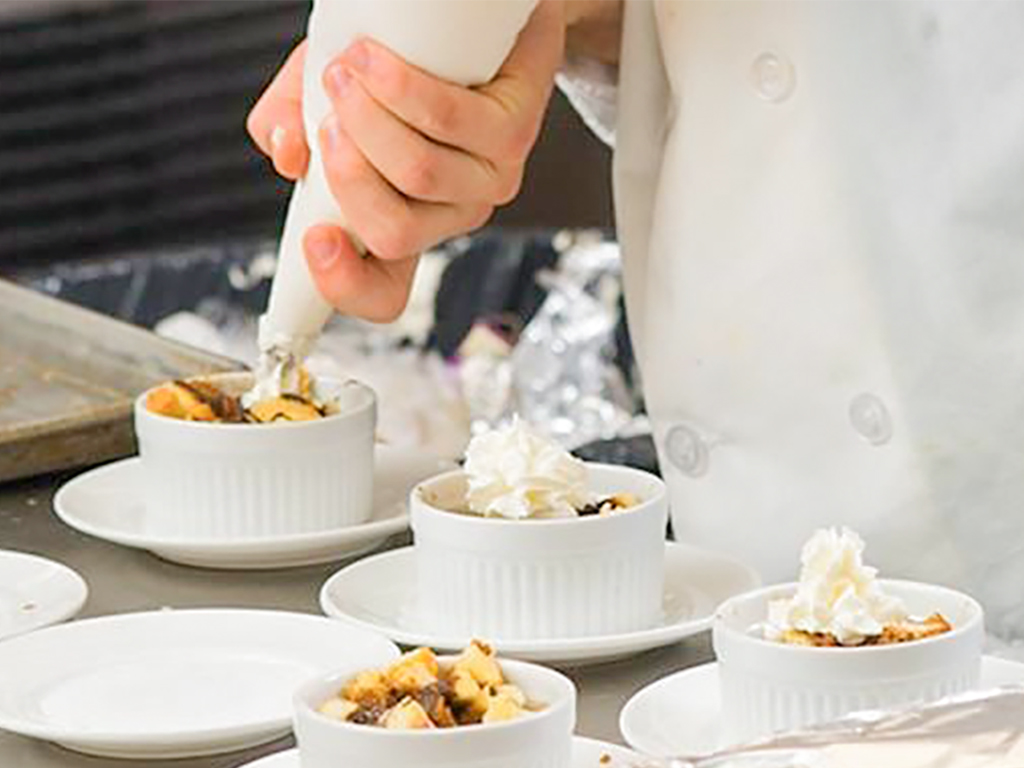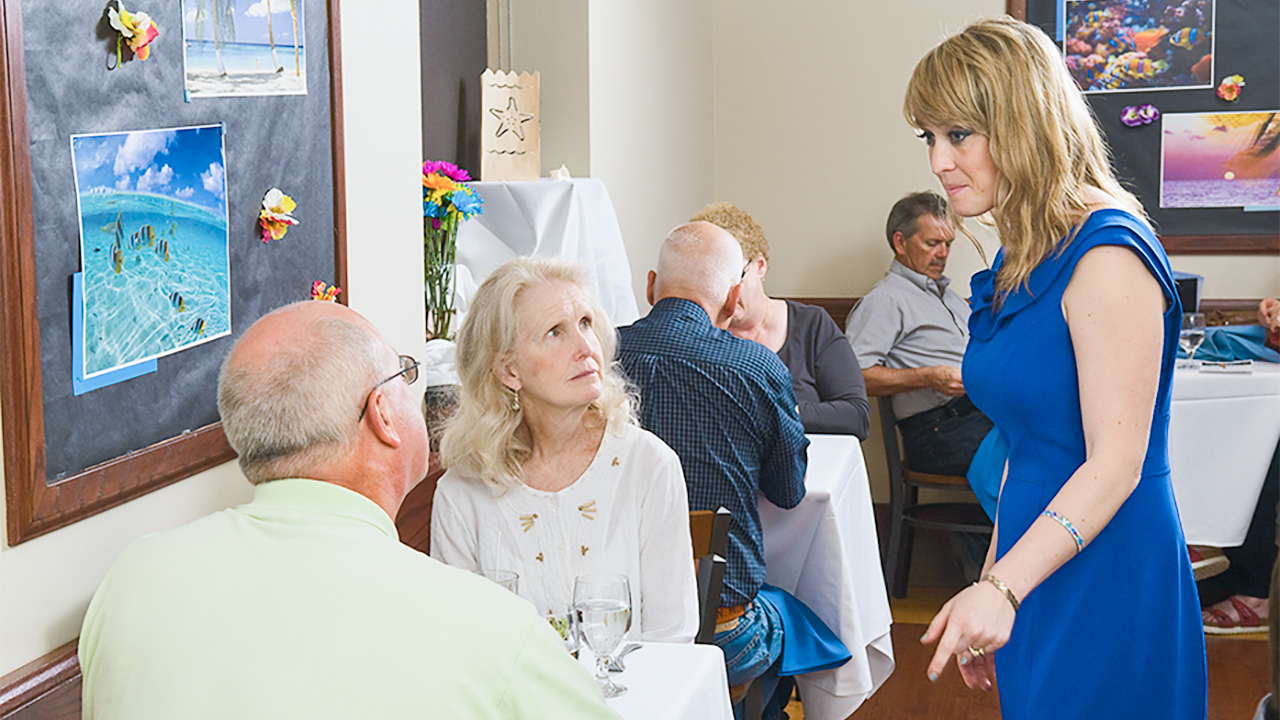 Title

Student-Run Facilities
Body
As part of the curriculum, you will assist in the operation and management of our student-run facilities that are open to the public, Bevier Café and the Spice Box. You will learn how to safely prepare and serve foods, and execute fine dining experiences. You will also have opportunities to participate in practical and professional internships.
Check out some facility videos:
Program Highlights
Required Work Experience
Students are required to complete two work experiences which expose the students to the industry and promote professional development.
Strong Alumni Network
The University of Illinois has one of the strongest and largest alumni networks.
New Course
Foundations of Hotel Management (FSHN 346). The course will provide a comprehensive overview of key areas in hotel operations and management. The concepts and principles will be applied in interactive hotel case simulations designed for an immersive learning experience.
Small Faculty to Student Ratio
Small course sizes allow student to receive more individualized attention and interaction with faculty members in the core hospitality management courses.
Job Outlook
2019 Median Pay: $50,600 per year; $24.33 per hour

Number of Jobs, 2018: 134,100

Job Outlook, 2018-28: 7% (Faster than average)

Employment Change, 2018-28: 9,600
2019 Median Pay: $55,320 per year; $26.60 per hour

Number of Jobs, 2018: 356,400

Job Outlook, 2018-28: 9% (As fast as average)

Employment Change, 2018-28: 38,500
2019 Median Pay: $54,430 per year; $26.17 per hour

Number of Jobs, 2018: 52,600

Job Outlook, 2018-28: 1% (Little or no change)

Employment Change, 2018-28: 600
Explore Career Possibilities
Our graduates have a variety of exciting careers. Check out their profiles to see what opportunities await you.
Alumni Job Titles
Executive Chef, & owner of Chicago's Cook'e Soiree Gourmet Catering!
Assistant Pastry Chef at University of Illinois Housing and Dining
Assistant Manager at Peninsula Chicago
District Manager at Quest Food Management Services
Event Manager at 23 City Blocks Hospitality Group
Junior Event Coordinator at KG Events & Design, LLC
Store Manager at Starbucks
Account Coordinator at Uber Freight
Associate Channel Manager, Global Snack Bars
Manager at Trader Joe's
Manager at Wildfire Restaurant
Procurement Manager at Enjoy Life Foods
Chief Operating Officer, Restaurant Division, LRF Slater Companies Inc.
Talent Management | HR Operations | Compliance | Client Services
Customer Dedicated Executive Chef - American Airlines at Gategroup
Previous Student Internships
Lettuce Entertain You Internship Wildfire Restaurants, Chicago
Lettuce Entertain You Internship Big Bowl Restaurants, Chicago
Hilton Oakbrook Hills Resort, Oakbrook IL
Union Square Hospitality, Union Café New York, NY
Boka Restaurant Group, Girl and the Goat, Chicago, Il
RailTec, Meeting Planning Internship, Champaign, IL
IHotel and Conference Center, Champaign, IL
KG Events and Design, Edgartown, MA
Hopscotch Bakery, Champaign Il
Hilton Chicago, Chicago IL
Westin, Lombard IL
MGM Resorts, Aria Hotel, Las Vagas, Nevada
Program Director and Advisor, Hospitality Management