Internationally recognized and approved by the Institute of Food Technologists.
As a student in food science, you'll study the physical, microbial, and chemical properties and compositions of food to gain a better understanding of food production and create exciting new products. With a solid foundation in the physical, microbial, and chemical makeup of food, you will ensure safe, abundant, nutritious, and high-quality food supply.
You will have the opportunity to gain technical experience in our Pilot Processing Plant. Through innovative research and into finished products that are served in the University Dining Halls, contributing to the Illinois Sustainable Food Project. You will also get to develop and test out new recipes in our food service establishments, Bevier Café and the Spice Box.
Our caring faculty are composed of IFT fellows, University Scholars, and award-winning teachers, who are dedicated to provide transformative learning experiences for our students. We welcome you to be part of a community committed in offering innovation solutions to feed our planet now and into the future.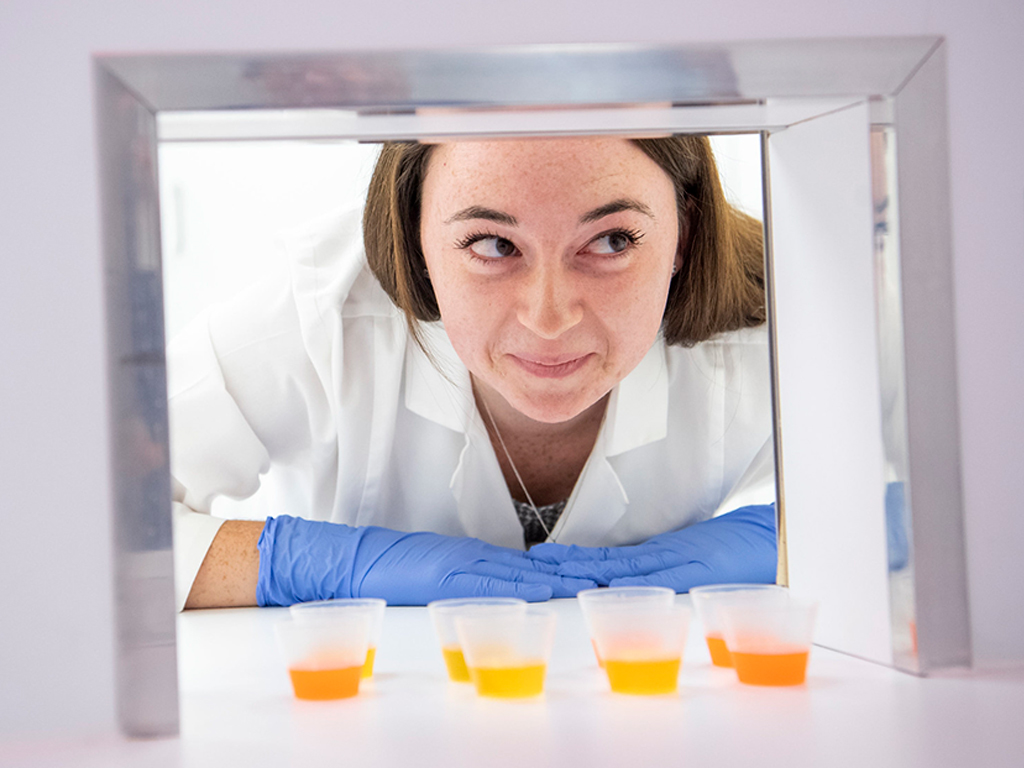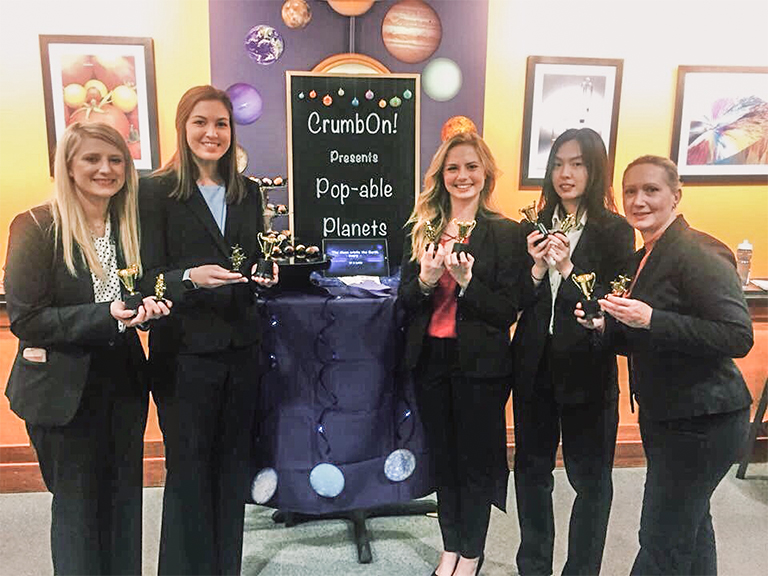 FSHN 466 Capstone Class
Using Human-Centered Design concepts, you will work in teams with industry partners, such as General Mills and Kraft Foods, to solve professional food science problems while developing novel food products. At the end of the semester, we invite industry representatives and students majoring in a variety of concentrations from across the campus for the Product Pitch and Product Showcase event. Selected product pitches will receive capacity funding to develop the product concept into a potential venture opportunity. Concepts will be further developed for the annual University of Illinois Cozad New Venture Competition and for one of the IFTSA product development competitions.
Check out some of our past students' projects:
IFT-Approved Program
Our undergraduate Food Science program is internationally recognized and ranked among the top 3 Food Science programs in the U.S. This program is approved by the Institute of Food Technologists, the premier scientific society and trade organization serving the food industry.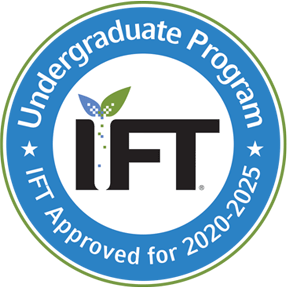 Title

Scholarship Opportunities
Job Outlook
As graduates, food scientists advance the science of food, improve and develop safe, nutritious, delicious, and sustainable foods, and mass produce these foods that are available on the market. You'll have the foundation to become a leader in the food, pharmaceutical, and personal care product industries, as well as in government research organizations.
Food scientists typically earn salaries competitive with other science and engineering degrees. According to IFT's 2017 Employment & Salary Survey Report, the median salary for professionals working in the science of food is $92,000. Employment of food scientists is projected to grow at 6% from 2019 to 2029. Most of our graduates have successfully found a job or earned admission to graduate school months after graduation.
Check out some stats on the food science profession:
Explore Career Possibilities
Our graduates have a variety of exciting careers. Check out their profiles to see what opportunities await you.
Advisor and Director of Assessment for Undergraduate Food Science