Drive economic growth as an entrepreneur in the food and beverage industry.
Students eligible: Current University of Illinois students
Semesters of course offerings: Spring, Fall
Program length: 9 total credit hours
Format: Online, asynchronous
This program will help you develop an adaptable, innovative, and resilient entrepreneurial mindset.
Courses will give you an overview of a variety of food-related topics, including:
the science and nutrition of food
food processing quality, and regulations
consumer-driven market analysis
product/service development
hospitality management

business and financial planning
You'll also have the opportunity to learn about human-centered design and empathetic problem-solving. This program is open to all majors and is ideal for students interested in consumer-driven entrepreneurialism.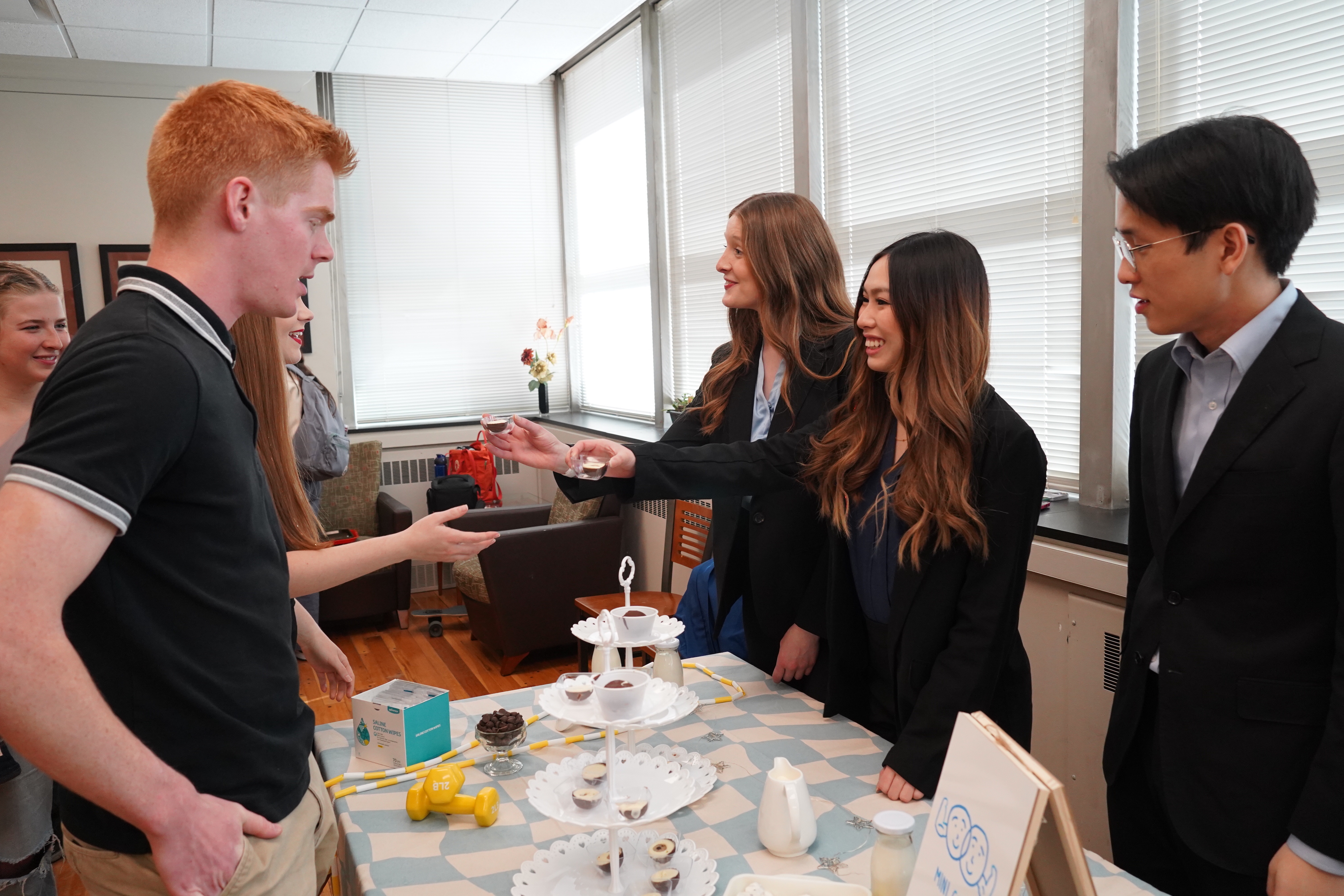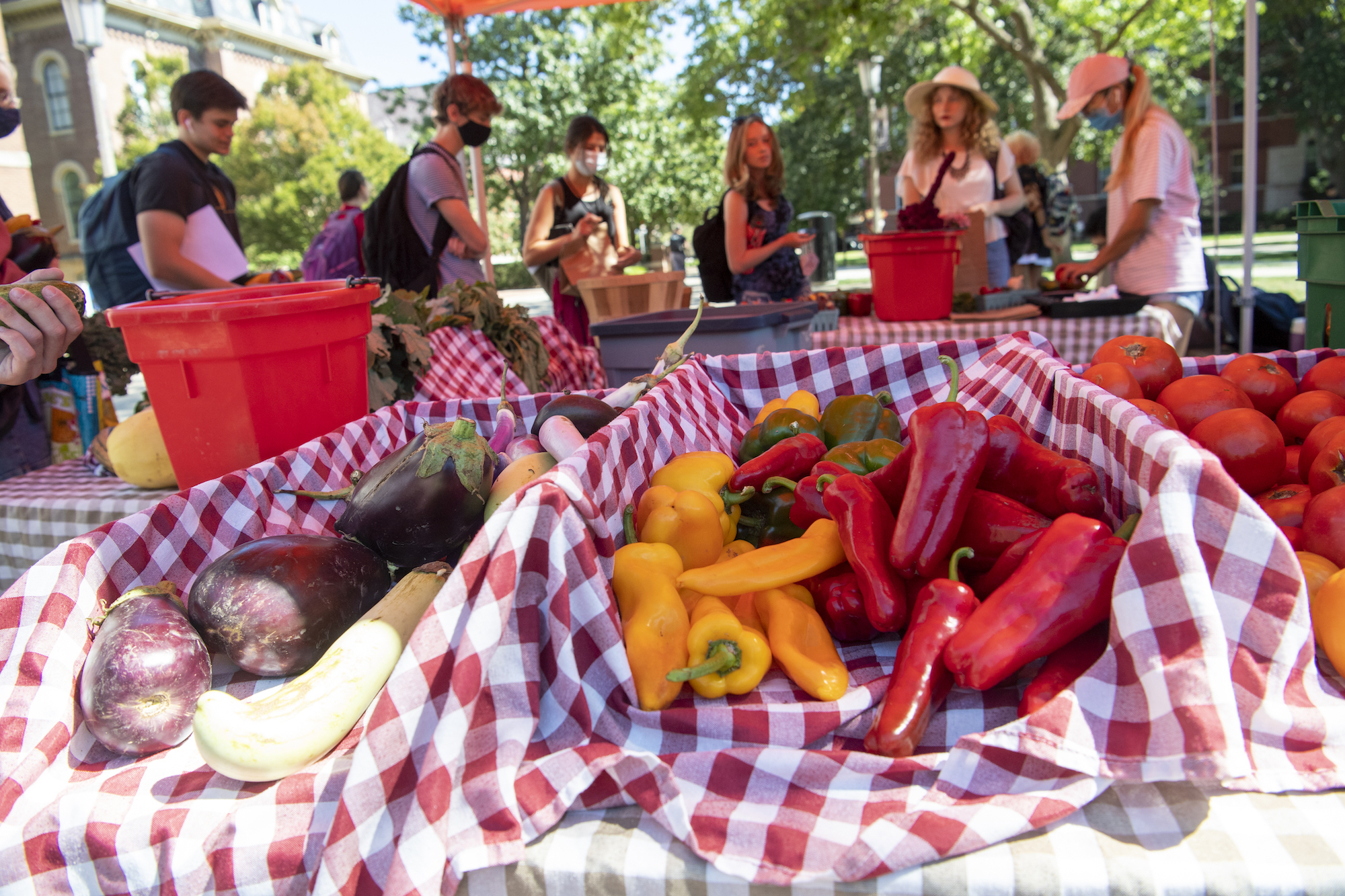 Program Highlights
Skills

Define a business vision, mission, and goals and develop a value proposition to attract customers and achieve success.
Practice the approaches for gathering consumer/community insights and social/cultural awareness to understand your target market.
Understand personal financial planning, multidisciplinary teamwork, and resilience to become a well-rounded entrepreneur. 
Learn about the Siebel Center for Design and its Human Centered Design approach to problem-solving.
Discover the fundamentals of food science and how it relates to you. 
Courses

Total hours required to complete the certificate: 9

Required courses (6 credit hours): 

FSHN 193: Edible Entrepreneurialism - Feeding Ideas for the Future (3 credit hours) 

Pick either or both:

FSHN 101: The Science of Food and How it Relates to You (3 credit hours)

FSHN 120: Contemporary Nutrition (3 credit hours),

OR

FSHN 220: Principles of Nutrition (4 credit hours)

Complete your certificate with (if necessary):

ACE 199: Women, Money, and Power (2 credit hours)

ACE 240: Personal Financial Planning (3 credit hours)

DTX 210: Introduction to Social Design (3 credit hours)

ETMA 311: Humanity in the Food Web (3 credit hours)

ETMA 430: Project Management (2 credit hours)

LEAD 140: Harnessing Your Interpersonal Intelligence (2 credit hours)

LEAD 260: Foundations of Leadership (3 credit hours)

LEAD 380: Leadership in Groups and Teams (3 credit hours); Pre-req: LEAD 260 + Comp I 

SOCW 321: Social Entre & Social Change (3 credit hours)
Body
Express your interest in pursuing a certificate. Once accepted, you will receive an email with further instructions for registration.
Title
Complete Certificate
Body
Upon completing your required coursework, you will need to submit a completion request for your certificate. 
Program Contact
Dawn Bohn
Teaching Associate Professor; Director, Online Masters of Science in Food Science Program