Here are the best colleges with a Dietetics Major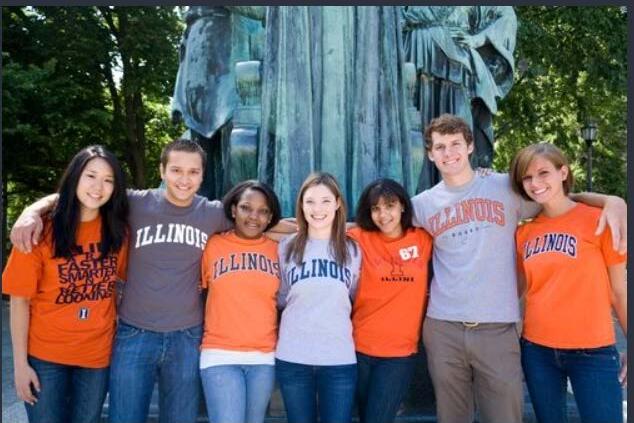 Here are the best colleges with a Dietetics Major
Gainesville, FLThe University of Florida is about two miles away from downtown Gainesville, a college town bolstered by the school's more than 50,000 students. The Florida Gators sports teams compete in the NCAA Division I Southeastern Conference, and are supported by mascots Albert and Alberta the Alligators. The Gator football team, which competes in Ben Hill Griffin Stadium – commonly called the "The Swamp" – is particularly notorious. The team became the namesake of popular sports drink Gatorade in 1965, after freshmen Gators participated in an experiment with the novel beverage. The annual Gator Growl, held each Homecoming weekend, has been called the largest student-run pep rally in the nation. About 15 percent of students are involved in the school's 60-plus fraternities and sororities. Freshmen do not have to live on campus, though more than 75 percent opt to do so. All students can partake in Gator Nights, held every Friday, which offer free late-night entertainment and midnight snack
 
Tuition and Fees
$28,658

(out-of-state)

$6,380

(in-state)

Undergraduate Enrollment

34,881

(fall 2021

 
Champaign, IL
The University of Illinois is located in the twin cities of Urbana and Champaign in east-central Illinois, only a few hours from Chicago, Indianapolis and St. Louis. The school's Fighting Illini participate in more than 20 NCAA Division I varsity sports and are part of the Big Ten Conference. The university boasts one of the largest Greek systems in the country, and almost a quarter of the student body is involved. It's not hard to find something to do on campus with more than 1,600 student organizations, including professional, political and philanthropic clubs. All freshmen are required to live on campus.
Tuition and Fees

$35,110

(out-of-state)
$17,138

(in-state)
Undergraduate Enrollment

34,779

(fall 2021)

 
Cleveland, OH
Case Western Reserve University is known for its world class research, but with more than 200 student organizations, there are plenty of opportunities to get involved outside the classroom, too. The Case Western Spartans varsity teams compete in the Division III University Athletic Association. The Greek system, which stresses a commitment to on-campus and community service, involves about one third of students. The campus is located about 20 minutes from downtown Cleveland, where students have free access to a handful of downtown museums like the Rock and Roll Hall of Fame and the Great Lakes Science Center. On campus, freshmen live in one of four themed residential communities, which are called Cedar, Juniper, Magnolia and Mistletoe. All students are invited to the annual SpringFest, a collection of music, carnival games and activities that is the largest student-run event on campus.
Tuition and Fees

$62,234
Undergraduate Enrollment

5,792

(fall 2021)
Columbus, OH
OSU offers more than 200 undergraduate majors, as well as a Personalized Study Program where students can design a nontraditional education. The university also offers a variety of graduate programs through such highly ranked schools as the College of Education and Human Ecology, Max M. Fisher College of Business and College of Medicine. Students can participate in more than 1,000 on-campus clubs and organizations, including more than 60 fraternities and sororities, or volunteer through the Pay It Forward program. Sports are a big part of campus life, with The Ohio State University Buckeyes competing in the NCAA Division I Big Ten Conference. All freshmen must live on campus, unless they are from Central Ohio and can commute. Students can also study abroad in more than 75 countries through OSU.
Tuition and Fees

$35,019

(out-of-state)
$11,936

(in-state)
Undergraduate Enrollment

47,106

(fall 2021)

 
West Lafayette, IN
Purdue University's West Lafayette, Indiana, campus is the main campus in the Purdue University system, which encompasses four other campuses throughout the state. About 20 percent of students are affiliated with Greek life, and Purdue offers a wide range of activities and organizations. Performance groups include the "All American" Marching Band, six jazz bands and two symphony orchestras. The Boilermakers, Purdue's athletic teams, compete in the Division I Big Ten Conference and are well known for their dominant men's and women's basketball teams. The Boilermaker Special, Purdue's official mascot, is a railroad locomotive cared for and maintained by the student-run Purdue Reamer Club. Although no students are required to live in university housing, about one-third of undergraduates live on campus.
Tuition and Fees

$28,794

(out-of-state)
$9,992

(in-state)
Undergraduate Enrollment

37,101

(fall 2021)