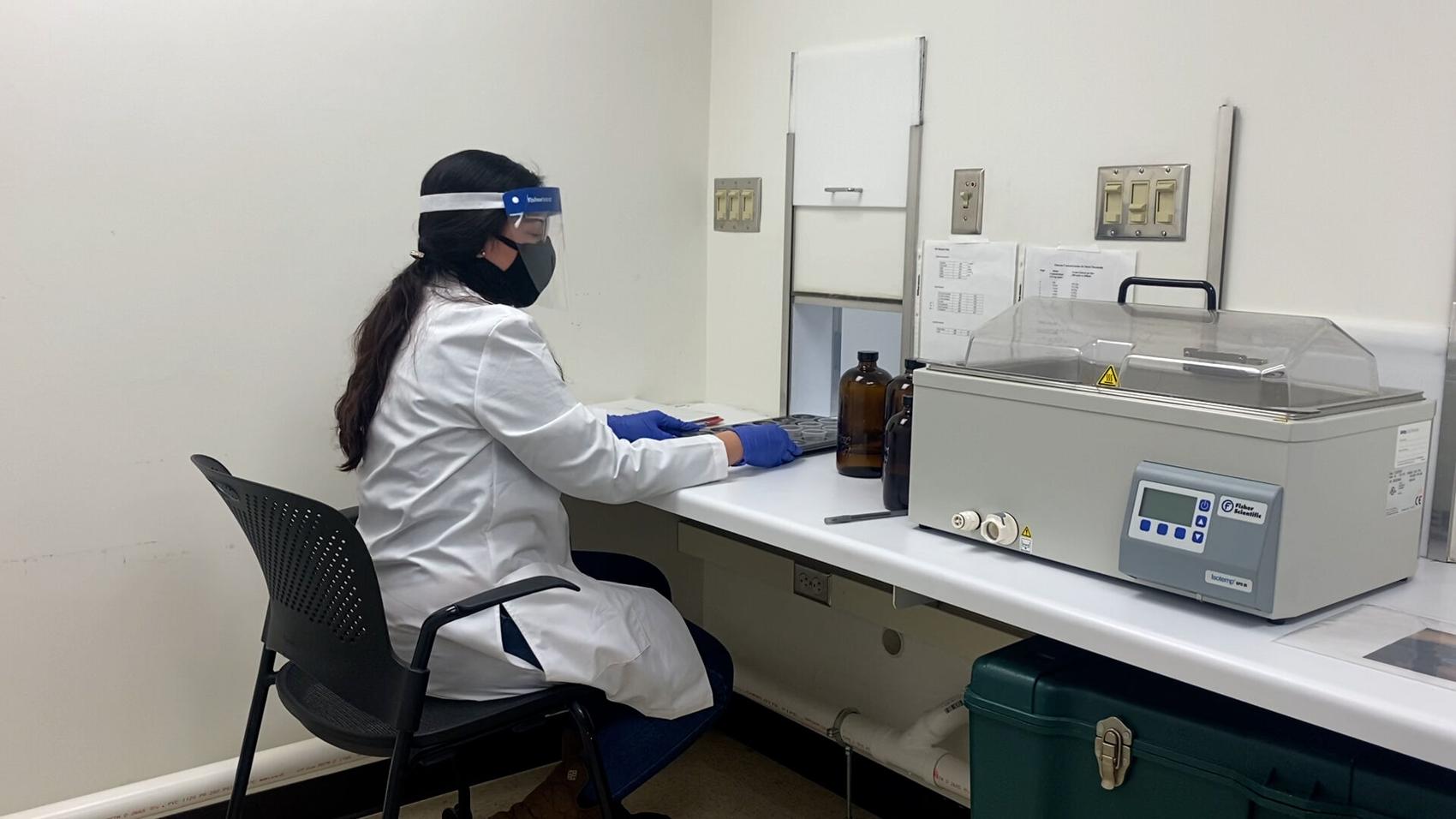 CHAMPAIGN, III (WAND)- Get ready to smell and taste like you've never before at the University of Illinois' Sensory Lab. 
The lab carries our crucial research on the senses of taste and smell. Students in the PhD program say most people forget the magnitude of using taste and smell in our everyday lives. 
"Many times people don't give the importance to taste and smell that it deserves but after COVID, people are starting to lose their sense of taste and smell and people really started finding out that actually the senses are very important in our day-to-day lives." Raul Alfaro, a PhD student, tells WAND News. 
The lab carries out various research for all ages. Yanina Pepino is a Professor in the Food Science and Human Nutrition Department at the U of I. Recently, she was a part of a smell and taste challenge to detect the early warning signs of COVID-19. 
"A very brief questionnaire for people to participate on this smell and test challenge to help us understand more about COVID and how it impacts smell and taste. But also to help people increase awareness about something we take for granted, taste and smell." Pepino says. To see the web-based test in action, click here. 
Currently, the program is running a study on the sweetness of food. Pepino says they want to "understand how low calorie sweetness may affect the way that we handle our blood sugar." By tasting several random samples and rating their sweetness, participants can see the difference in what they taste when smell is involved. 
The U of I program is unlike any other in the nation. One PhD student, Clara Salame, says the research is one of a kind. "The opportunity at U of I is really one of a kind, especially in the research area. So, for example, in our research it's not only about is also how the taste is that is related to the gut and to the brain."
Studies at the U of I are always in need of volunteers to conduct proper research. To read more about the studies and sign up to volunteer, visit their website by clicking here.